Zdravím všechny čtenáře a nadšence indoor pěstování. V předchozím díle jsme napsali, že bude poslední, avšak nemohli jsme jinak, než napsat další. V našem vývoji systému Autogrow jsme pokročili a také jsme během testování odhalili chybu v popisu zapojení půdního senzoru. Za to se omlouváme a přikládáme správné zapojení (viz. obrázek "Zapojení čidla vlhkosti půdy").
Máme také možnost zakoupit i jiný senzor, ve kterém již máte potenciometr, kterým si můžete řídit citlivost senzoru. To umožňuje přesnější měření konkrétního půdního typu.  Zatím jsme neměli možnost tento produkt vyzkoušet a tak ho zatím nedoporučujeme a vše zapojíme standardně.
Chtěli jsme také vše navrhnout tak, že nebude zapotřebí pájení, ale v dodávaných součástkách se tomu bohužel v jednom případě (součástka s baterií) nevyhneme. Může se vyskytnout na trhu jiná, ale i tak si myslím, že pájení je opravdu tak málo, že nám to v cestě nemůže stát. Jedná se o 4 zdířky na levé straně, kam se musí připájet hřebínek nebo rovnou vodiče samotné.
Jelikož byl docela velký zájem, ale už méně odvážlivců, rozhodli jsme se pro sestavení stavebnice, ve které bude předprogramovaná řídící jednotka a všechny potřebné díly k zapojení s odkazem na video tutoriál podle kterého vše jednoduše do hodiny zapojíte. Abychom věděli, kolik máme připravit stavebnic, či o co máte zájem, prosíme o navštívení stránek, kde najdete na hlavní stránce anketu, podle které uvidíme co dál.
Byli bychom také rádi, kdyby se našel jedinec, který by vše dokázal uložit a zapouzdřit do běžně dostupné krabice. S tím jsme si zatím nepokročili a je teď na každém, do čeho si jednotku zapouzdří. Nejlépe s využitím odpadních materiálů, které budou bezpečně použitelné. Vím, že je velice mnoho zajímavého faktoriálního odpadu, jen ho využít.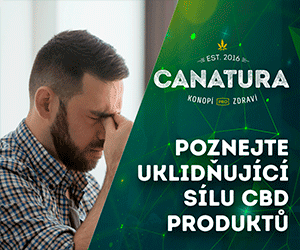 V krátkosti se také zmíním o programu. Podle zkušeností druhých je velice jednoduchý, což mnohé potěšilo.
Otáčením tlačítka ovladače se pohybujete mezi jednotlivými informacemi:
O aktuálním stavu výstupů, běží – neběží a informaci o aktuálním módu, např. GROW
O teplotě a vlhkosti prostředí
O vlhkosti půdy v rozmezí hodnot 0-1023
O aktuálním čase
Stisknutím tlačítka ovladače se dostanete do nastavení jednotlivých výstupů. Otáčením si volíte výstupy 1 až 4, tj. Tzn. Světla, větrák, kompresor, apod… Zmáčknutím potvrdíte a systém Vás jednoduše navádí sám.
Hodina a minuta sepnutí
Délka trvání. Také se nastaví hodiny a minuty
Zdali se řídí výstup senzorem. A jeho minimální a maximální hodnotu.
Toto stačí nastavit jednou. A vše běží bez ustání. U půdního senzoru se může stát, že lehce koroduje, takže před odjezdem na dovolenou je zapotřebí vše zkontrolovat a případně senzor očistit a znovu zkalibrovat.
Pokud budete cokoliv potřebovat, či máte nějaký dotazy, pište. Náš systém Autogrow se bude neustále vylepšovat. S pozdravem Váš vývojář Lukáš z Nové Role.