On January 25, we entered the year of the metal rat according to the Chinese calendar. Twelve signs of the zodiac were completed. Even if you don't really believe in Chinese symbolism, it means big changes for you as well. Or what will 2020 bring us?
---
The rat brings change
The rat is the first sign of the Chinese zodiac, and with it come new beginnings. What you sow this year, you will reap for another twelve years. In Chinese culture, it is perceived as a respected and wise animal that can be generous and intelligent, but it is not advisable to pit it against each other. The rat is an active and active sign and requires you to invest a considerable amount of energy, which will return to you without fail. So, in a sense, this year should be rich, whatever you decide to do. Seize the opportunity as soon as it appears, the offers will not be repeated. This year brings good luck when buying real estate, starting a business or making large investments. There is literally no stone left on the stone. Whatever you do, you have a chance to succeed. It's just that nothing is free and you can't be afraid to go for opportunities.
No path is lined with soft pebbles and only stubborn, agile and persistent individuals with enough diligence can walk on thorns.
Symbolism of the five elements
Chinese culture is interwoven with five elements. And so a year of the metal rat awaits us. What does it mean? Metal makes the rat a more sensitive and emotional sign of knowledge. Which should be reflected primarily in interpersonal relationships. If you are arguing with someone, this year they should be resolved, you can find common ground, forgiveness. The metal element predestines 2020 to make people nicer to each other and want to help each other more. It will be easier to establish friendships and new relationships. Even otherwise insecure individuals will feel an influx of self-confidence.
The word "does not work" does not exist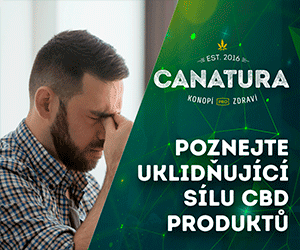 The Year of the Rat promises a flow of creative energy. It brings the feeling that nothing is impossible, anyone can be anyone and we have our destiny firmly in our hands. Whatever you want, you can achieve. Just choose the direction you want to go. In Chinese symbolism, the rat is perceived as a respected animal, symbolizing happiness in the natural passage of time. He can find a way out of trouble. New ideas and plans are just pouring in. As well as new job opportunities.
If you have been toying with the idea of resigning or changing your scope, this year is the right time. There is nothing to wait for. You should direct your energy in the year of the rat as efficiently and thoughtfully as possible, because if you waste it on projects that are burnt out and no longer fulfill you, you can also work your way to death. Pay attention to what you are really after in life. It's time to clarify life priorities.
Other Chinese symbols for this year according to traditional mythology are metal, white and
planet Venus.
The rat also promises a favorable tomorrow in the field of health. Only the digestive system will be weakened due to an unhealthy diet, as well as the bladder and prostate. Chinese symbolism says that those who are unable to express their feelings and thoughts and suffocate in themselves will often suffer from diarrhea or constipation. The digestive system is an exact reflection of what is happening in our soul, what we are feeling. It is the so-called second brain of the body and this year it may manifest itself more than ever. Learn to talk about your feelings and communicate problems and worries on a level playing field. When else than now.
Chinese event of the year
The Chinese have traditionally been able to celebrate the arrival of the new year properly, even though this year's celebrations were overshadowed by an unexpected epidemic. Who knows if this event will also be reflected in the events of the next 12 years… The New Year is a great opportunity, with a deep mysticism. In general, it is a year full of positive energy and unceasing ideas. It is time to face all your fears and move boldly towards a new tomorrow. After all, every new day is an opportunity for a new beginning and fulfillment of resolutions. If you haven't been able to start fulfilling your New Year's resolutions on January 1, you can try restarting with the Rat's New Year on January 25. Life is not waiting.
---
"The Year of the Rat promises a flow of creative energy"