"The earthly herb of the sun, the goddess of transformation."
The golden goddess is one of the spices that one should know and "live with". This spice is made from the dried and ground rhizome of the long turmeric tree, also called Indian saffron. According to surviving writings, turmeric spice has been used daily in India for at least 6,000 years not only as a medicine, cooking spice or colorant, but also adds external beauty and internal purity.
Among other things, dozens of other beneficial properties are attributed to this spice. What Ayurveda has known for millennia is just beginning to be tested in laboratories and clinics around the world. One teacher, expert and author of Ayurvedic books on turmeric says, "If I had to rely on just one herb in both the health and culinary fields, I would not hesitate to reach for this Indian spice. There is little in the world that turmeric cannot handle in the healing world, and little in which another herb would replace it. "
It is typical for Ayurveda that each herb has many names that point to different aspects of the herb, its appearance, bound mythology and its healing properties. Apart from the golden goddess, she is also referred to as the "one who wins", the joyful, divine gift, the goddess of transformation and the chosen one. It has been used by women as a means to brighten and improve the skin, and in Chinese medicine, where it has been called "limited gold," it has been used for at least 1,000 years. Marko Polo also wrote about turmeric in his diary. "I found an herb that has all the qualities of saffron, but it's a root. Its strength is balanced and has a very wide range of effects. "
The main producer of turmeric is India and other producers include China, Haiti, Indonesia, Vietnam and Sri Lanka. It is a perennial herb with a tuberous rhizome, from which grow roots and petiolate lanceolate leaves, which can reach a length of up to 50 cm. On a stem about 15 cm high, a spike-like inflorescence grows, composed of pale yellow flowers and the fruit of turmeric are three-capped multi-seed capsules.
Turmeric has many species that differ in inflorescences and are used not only for decoration, but also for use. In the home countries, this ornamental herb has the most ideal climatic conditions for growth, namely a constant, relatively high temperature and humidity. Therefore, in the case of home cultivation, do not forget about it, give it sufficient air humidity and the warmest possible place. Turmeric is similar to ginger when grown, with Curcuma alismatifolia being the least difficult variety to grow.
The tuber is planted in lighter sandy loam soil and some type of drainage layer must be used on the bottom of the container. It is a good idea to place the plant container in a bright place, such as a south or east window. The more light the herb is given, the better it will grow and bloom. Another condition that you must ensure for proper growth is sufficient humidity. During the summer you can choose an outdoor location or a greenhouse. It is necessary to water thoroughly and abundantly, to grow and once every fortnight it does not harm fertilization. When temperatures start to drop below 15 ° C, it is necessary to move the plant to a warmer place.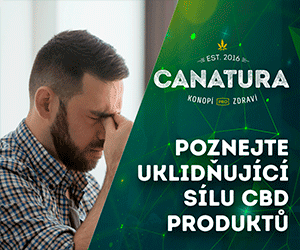 During this period, the leaves begin to wither and slowly retract. The plant (tuber) ready for winter should be placed in a cool room with a temperature of about 7 ° C. In the case of tubers that are winterized in the soil, watering is reduced to a minimum and the tubers are not irrigated at all. In this state, the plant survives the winter. At about the turn of March and April, they start to come to life again, and that's when the time is right to stop.
Curcuma longa and Curcuma rotundifolia are processed for culinary use, while Curcuma alismatifolia and other species are grown mainly for their beautiful flowers. The best time to harvest the tubers is after flowering, when the stem begins to slowly retract. Harvested rhizomes must be cleaned, stripped of roots and then boiled. Cooking produces a yellow dye called curcumin, the content of which in the rhizome is around three tenths of a percent. After cooking, it is dried and then ground to a powder. Fresh turmeric is used peeled and sliced, chopped or grated and is added, for example, to pickled vegetables, spicy appetizers and also serves as a preservative. It has strong coloring properties and is therefore also used for coloring cheeses, sauces or rice.
Turmeric was considered in Ayurvedic medicine to be the main means of achieving proper liver function, and a popular mixture for treating liver problems was a mixture of turmeric and ginger. Ginger speeds up blood circulation and thus supports the rate of turmeric delivery to the liver. The antioxidant curcumin is helpful in infectious inflammation of the liver and toxic liver damage.
It kills salmonella bacteria very effectively, it helps with inflammation of the stomach and small intestine. It supports the production of bile and thus enhances the digestion of fats. Substances called curcuminoids are responsible for the yellow color and are among the recognized antioxidants that help protect the body from the negative effects of free radicals. They are said to be up to 5 times more effective than vitamins C and E. They are natural antibiotics with antibacterial and antiviral effects and its advantage is that they are non-toxic.
The main anti-inflammatory effect of turmeric is to suppress platelet clotting and thus suppress the processes of inflammatory factors. It is also thought to stimulate the production of cortisone in the adrenal glands, which directly supports the healing processes. It also helps with the treatment of rheumatic inflammation with painful joints, relieves postpartum abdominal pain or stopped menstruation, bloating and lowers elevated cholesterol.
It supports appetite, brain activity and helps prevent cramps and flatulence. It has also been found that turmeric can suppress the early development of cancer cells. In addition, it is able to suspend the spread of the disease and support the body's own antioxidant system. In some parts of India, women and girls rinse their faces in water with turmeric as it leaves a golden glow, protecting the skin from acne and similar skin problems. It regulates the activity of the sebaceous glands, improves blood circulation, supports the production of collagen and thus contributes to the regeneration of the skin. Turmeric in large quantities should not be consumed by people taking blood thinners or only after consulting a doctor. Furthermore, its long-term and regular use is not recommended for pregnant women, women trying to conceive a child and young children.
If we use turmeric for food preparation, we will give them a characteristic, earthy, bitter and pleasantly peppery taste and as a bonus we will do something for our health. You can also grate fresh rhizome directly into tea, taste it with honey and serve it instead of ginger for colds. It is good to consume turmeric half an hour before a meal, or we can taste the delicacy itself. For me, I can recommend turmeric in all ways, and as a fan of it, I also add it to my coffee, so try this goddess of transformation and maybe it will appeal to you as well.