Over the years, Flowermate has released a lot of products that were sometimes better, sometimes weaker. At the beginning of this year, we introduced the vaporizer with dual heating Flowermate Cross, this time we will look at a slightly smaller piece of Flowermate CAP!
---
How easy is it to use?
Right at the beginning, I must admit that the Flowermate CAP vaporizer is intended more for new users, and therefore its operation is very simple. 5 presses of the control button to switch on, 3 presses to switch between the three temperature settings. It couldn't be easier. The basic display with three LEDs shows the temperature setting: blue indicates a low temperature of 196 ° C, green 205 ° C, red 215 ° C. It's enough, but personally I would appreciate a wider selection with more setting options. The lowest adjustable temperature of 195 ° C is a relatively high starting point. I usually start at 180 ° C, where vaporizers produce a natural herbal taste.
Cleaning
Cleaning the device is very simple and with the included brush you can easily clean the chamber screen and the mouthpiece. Once in a while, it is necessary to soak the mouthpiece in isopropyl alcohol to remove dirt and residual material. Completely simple and easy.
Battery
The Flowermate CAP is a really small device and I would expect the battery life to be only average. However, one charge is enough for five or more sessions, which is quite surprising given the size.
It charges via micro USB and full charging does not take even an hour. Although the battery cannot be removed, it does not matter due to the small size and cost of the device.
Chamber size and heating system
Almost every cheap dry herb vaporizer uses a ceramic conduction chamber, but the new Flowermate CAP uses a slightly different chamber.
The size of the chamber is suitable for personal use. It only fits about 0.1 grams. Its size can't be changed, but to be honest, I don't even see a reason for it.
It only takes less than 20 seconds to warm up, which is very impressive! The appliance can only be used with dry herbs.
Quality par
I have to admit that I was literally amazed at the first try! Surprisingly, the taste is much more pronounced than with other portable vaporizers, and the airflow is surprisingly free - and if you still want stronger resistance, just cover the inlet openings with your hand. Vapor production is relatively good, but not breathtaking.
The mouthpiece of the unit has a zirconium cooling path, which actually cools the steam very well before it reaches you. Vapor conduction is also completely isolated from electronics, which is commendable!
Due to its size, the Flowermate CAP is really an expert in vapor quality.
How discreet is it?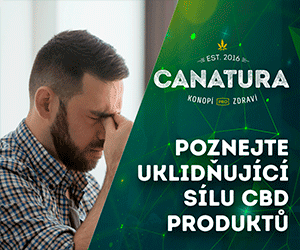 It weighs 52 grams. Enough? If this information is not impressive to you, then I don't know what else. It is small, it is light.
Its size is 3 x 9.2 x 2 cm. So it's smaller than the Pax 3, very similar to the DaVinci Miqro and as inconspicuous as you might expect. The only noticeable thing is the smell from its use. It's not as strong as smoking, but still enough to fill the room.
Who is Flowermate CAP suitable for?
This device is excellent for beginners and novices in vaporizing. It is quite easy to use, the vaporizer is effective and very small and inconspicuous. If you are looking for one of the best portable and unobtrusive vaporizers, try this one!
In addition, thanks to the way it works, even experienced users who want an ultralight portable herbal vaporizer will be satisfied with it.
Also, if you do not want to invest huge amounts, then you will definitely like this device. However, battery life and chamber size will not satisfy demanding users.
Evaluation
This small device is more than interesting due to its size and low price. Even though it is equipped with a conduction system, it produces quite a distinctive taste. If you are looking for one of the smallest herbal vaporizers, then you should not miss this one.
However, if you are a strong user and use the vaporizer often, this device may not be right for you.
Verdict
Are you looking for a cheap, yet high-quality vaporizer? Then Flowermate CAP is a good choice for you. However, if you use the vaporizer often, invest a few crowns more and buy a device from a higher class.
---
Technical Specifications
Height: 9.2 cm
Width: 3 cm
Depth: 2 cm
Weight: 52 g
Pros
Discreet design
Easy operation with a single button
Quality couples
Low price
Cons
Very small chamber for herbs
Only three preset temperatures
---
Rating: 87%
You can buy this and other vaporizers for the correct use of medicinal herbs in the largest specialized store with cannabis products for health => Canatura.com