The Ghost MV1 vaporizer is very popular in the United States. I don't know how it will be with us, but the following reviews can help you a little.
---
Construction
The overall quality of workmanship is first class. The design of this vaporizer is one of the things that will get you right away. In addition to being very robust and durable at first glance, the device can also boast a unique appearance. Currently, you probably won't find a single piece on the market that resembles it.
For me, a bit of an unimagined constriction in the construction is the system of filling with herbs. The heated chamber consists of a small oval crucible, which is additionally covered by a tiny metal sieve. Believe me, the idea of having to handle it other than in the comfort of home makes me goosebumps. Fortunately, you can also buy an elegant container for the vaporizer, in which you can carry up to five pre-filled cups / chambers.
Warming up
Ghost MV1 uses convection heating technology, which is preferred by most vaporizer users. The reason is that the herb never touches the heating element. Instead, it is located above the heating element and only hot air passes through it, releasing the required vapors. Because the plant material never touches the heating element, there is no risk of combustion and the formation of harmful substances.
In terms of warm-up time, the MV1 heats up in about 10 seconds, which is one of the shortest times for portable vaporizers on the market.
Vapors
Here I have to distinguish between vaporizing dry herbs and concentrates.
When using dry herbs, MV1 produces very tasty steam that is never too hot. One of the reasons is the glass mouthpiece, which prolongs the path of the vapors and thus keeps them cool.
Concentrates: MV1 has only one preset temperature for infusion of concentrates, which is not exactly ideal. With the mobile application, individual settings can be adjusted, but this seems a bit unnecessary to me. When it comes to fumes, they are not bad. However, I would rather recommend another device for capping concentrates.
Size and portability
In the September issue of ROOTS, I wrote about the Mighty vaporizer and, given its weight of 230 grams, expressed slight doubts about the manufacturer's claim about its portability. With the Ghost MV1, it's moved a step further. The vaporizer is "portable", but the weight of 345 grams is already a real burden in the pocket. Add to that the relatively large dimensions of the device, the Ghost MV1 vaporizer makes me an excellent companion for home or visits to friends.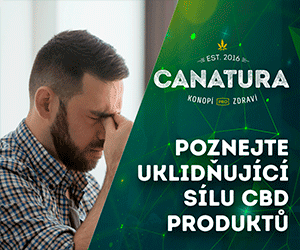 Battery
The battery lasts a very, very long time. Of course, it depends on the temperature, usage or condition of the vaporized material, but in general, the battery in the vaporizer is really powerful.
Unfortunately, there is one feature associated with it that makes my impression of Ghost harder. This is the charging time. If you do not buy a separately sold quick charger and rely on ordinary charging via USB, a fully discharged battery will not be fully charged in about 7-8 hours.
Smartphone applications
Like many more expensive vaporizers, the Ghost MV1 has a smartphone application that, among other things, allows you to set the exact temperature between 180 ° C and 215 ° C. You can also save these settings and further edit them using the application.
You can also use the application to lock the vaporizer and check the battery status. This is great, but I don't really like this effort of vaporizer manufacturers to supply some high-tech element to their devices at the cost of trimming the control options directly. It's nice that there are only two buttons on the vaporizer, but I'd rather see two more on it than have to pull out my cell phone for each more detailed reset.
Cleaning and maintenance
Ghost MV1 is composed of several parts, so cleaning is a completely lifeless and relatively complicated task, in addition, it requires maintenance more often compared to other portable vaporizers. I'm not going to go into details, but apart from cleaning the crucibles / chambers, everything is quite complicated and really time consuming.
Evaluation
Ghost MV1 has both a number of pros and cons. When used with dry herbs, it creates pairs of first-class quality and at first glance you will be fascinated by its unique design. Unfortunately, it also requires more complicated maintenance.
Verdict
Ghost MV1 is a first-class vaporizer, but if you don't like the demanding maintenance process, look elsewhere.
---
Technical Specifications
Ghost MV1
Height: 12.7 cm
Width: 5.7 cm
Depth: 3.5 cm
Weight: 340 g
Pros
First-class steam from dry herbs
Great look
Long battery life
Pull-out glass mouthpiece
Cons
Complicated cleaning
Very long charging time
Precise temperature control is only possible via the smartphone application
You can buy this and other vaporizers for the correct use of medicinal herbs in the largest specialized store with cannabis products for health => Canatura.com