My spur went crazy. On vacation. Fortunately, at the end. But I still caught it. At the same time, it all started quite innocently. The feeling of an abraded Achilles tendon and a slightly cracked heel. But it still worked.
---
Poslední, kam jsme se chtěli před odjezdem domů podívat, byla blízká lesní rezervace. A to jsem si nechtěl nechat ujít. Naplánovanou jsme ji měli na druhý den. Pata sice ráno moc dobrá nebyla, ale jsem přece nějaký chlap.
Dělat procházky po lesní rezervaci s pocitem, že v patě máte zaříznutých pár žiletek a že vaše achilovka má v sobě svůj vlastní gril, který zrovna běží na plné pecky, dobrý nápad není. Ano, vše okolo bylo překrásné, vůně byly nádherné, ale rušivé vlivy mého poškozeného organismu měly navrch.
Domů jsme přijeli v neděli a já hned druhý den vyrazil k odbornému lékaři. Na povel jsem se zul, sundal ponožky a vylezl na vyšetřovací lůžko. Pan doktor si vyhrnul rukáv, zvedl mou nohu a v jednom místě zatlačil. Zařval jsem a provedl všechny potřebné i tělesné úkony k tomu, abych si necvrkl do kalhot. Pak mi pan doktor oznámil, co jsem již i tak pochopil: "Není to dobré." Pak vypsal žádanku a já jsem vyrazil na rentgen. Je úžasné, co vše se v nás může skrývat. Dvě bezmála třícentimetrové ostruhy se na mne ze snímku smály jako ty nejjedovatější smajlíky. Znovu jsem musel vylézt na lůžko a pan doktor začal ulamovat skleněné vršky ampulek a jejich obsah nasávat do stříkačky naprosto nerozumných rozměrů. Padly na to celkem tři ampule. Kortikoidy, analgetika a ještě cosi, co si již, zaplaťpánbu, nepamatuji. Zatnul jsem zuby, zavřel oči a děkoval prozřetelnosti, že jsem si před tím odskočil na WC. Kde kdo se stará o týraná zvířata. No a co já?!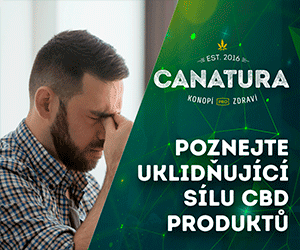 Zkrátím to. Přestože mi obsah stříkačky musel pan doktor do mé achilovky nacpat nadvakrát, moc to nepomohlo. Následovalo desetidenní docházení na ultrazvuk se stejným výsledkem. Doslechl jsem se něco o rázových vlnách, a tak jsem vyrazil za dalším lékařem, i když s vidinou pěkného průvanu v mé peněžence. Pan doktor mi koukl na patu a pak mi sdělil, že nyní se rázová vlna konat nemůže. Nejdříve že se musím zbavit toho až příliš velikého zánětu. Tak jsem zkusil laser. Co sezení, to stovka. Po pěti stovkách výsledek nic moc.
Na FB, kde jsem se před časem ze svých potíží trochu vybrečel, jsem dostal několik rad. Nejdostupnější byl tvaroh. Zdálo se mi to jako absolutní blbost, ale zkusil jsem to. Večer jsem dal pětinu kostky tvarohu do kousku látky, připlácl jsem ji na achilovku, zavázal a přebalil igelitem. Tu noc jsem poprvé spal až do rána. Na dnešek jsem to zopakoval a výsledek je opět podstatně lepší. A tak mne napadá: proč jsem, sakra, musel napřed vyhodit spousty peněz a nechal se odborně týrat odbornými lékaři místo toho, abych nejdříve vyzkoušel to, co tak dobře účinkovalo všem těm generacím před námi? A proč to tak dělají i prakticky všichni ostatní? To jsme již tak zdegenerovali, že na vše potřebujeme tablety a injekce? Dnes do toho tvarohu přidám pár špetek léčebného konopí. Třeba 🙂
---
"In the evening I put a fifth of a cube of cottage cheese in a piece of cloth, slapped it on an Achilles tendon, tied it and repacked it
plastic "