Rostliny na naší bezorbové zahrádce
The fruits and vegetables we buy in stores are usually full of chemicals and imported from afar. In the no-garden garden, we grow plants in a natural way and we don't even have to water so much, because the soil retains its moisture for a long time thanks to the organic material.
Hospodaříme permanentně udržitelně:
– nepoužíváme chemii na zahrádce ani v domácnosti, aby půda i voda zůstaly čisté
– zúrodňujeme půdu
– šetříme vodou
– pěstujeme permanentní (víceleté) rostliny: křen, rebarboru, jahody, pažitku, cibuli ošlejch a sibiřskou, chřest, topinambury, česnek medvědí, stachys sieboldi, merlik všedobr, batolku…
…a bylinky – léčí nás, krásně voní a rostou skoro samy: meduňka, šalvěj, jahodová máta, yzop, řepik, tymián, saturejka, majoránka, levandule, šanta, pupalka…
Z keřů například rybízy, angrešty, jostu, ostružiníky, maliníky, kanadské borůvky, brusinky…
Zkoušíme pro nás nové druhy zeleniny, které se snadněji pěstují – mangold, sléz přeslenitý, novozélandský špenát čtyřboč, roketa (neodmyslitelná součást salátů)…
Zajímavé jsou květiny s jedlými květy – denivky, chryzantémy, lichořeřišnice. Dodají kouzlo zeleninovým jídlům.
Pro zlepšení půdních poměrů používáme mulč (vrstva organického materiálu), kompost, jíchy (z kopřivy, kostivalu, kapradiny) a lupinu – je to trvalka která dodává do půdy dusík. Někdy pokládám stonky kopřiv a kostivalu přímo do záhonů – mulčují a dodávají živiny rovnou.
Na ochranu před větrem se nám osvědčily beztrnné a velkoplodé ostružiny. Dali jsme je na slunce a postavili pro ně samostatný plot. Rozrostly se rychle, plodí hodně a jsou výborné 🙂
Nenáročnou rostlinou na pěstování jsou cukety. Když se předpěstují, tak slimáci nemají šanci a sklízet je můžeme celé léto. Ze zahrádky je možné jíst nejen zdravě, ale i chutně. Na našem FB najdete pár receptů.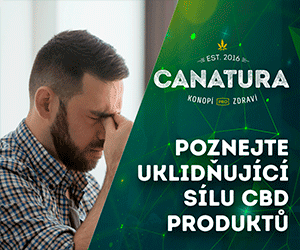 Mojí oblíbenou zeleninou jsou dýně – je víc druhů – špagetová, máslová, hokaido… Potřebují víc kompostu, ale pak se můžeme těšit na velkou sklizeň. Svými mohutnými listy si vytvoří stín a i v těch největších vedrech jsme je zalévali jen párkrát. Je třeba zaštípávat nové šlahouny, pokud už jich je moc, rostlina je neuživí. Ve stáji na slámě nám vydrží až do února. Co nestihneme sníst, nasuším na sítě nad kamny, měkká semínka sníme a zralá si nechám na příští rok na zasetí. Jednoduchý recept – nakrájíme dýni, brambory a tofu na kostičky a dáme zapéct do trouby.
Vitamínovou bombou je černý rybíz. Přes léto ho zobáme, když dozrává, ale tu pravou hodnotu má pro nás až v zimě. Predsuším ho v troubě na 40 °C a pak dosuším na sítě. Bez problémů takhle suším i třešně, které ještě odpeckuji. Chutná a zdravá jsou i vyloupaná jádra z pecek třešní a višní.
V zimě a na jaře také požíváme kořen křenu, nejlépe čerstvě nastrouhaný. Uplatňují se jeho fytoncidní složky a obsah vitamínu C proti nákazám. Byly prokázány i protinádorové účinky. Využíváme i mladé křenové listy k nakládání zeleniny a do polévek. Pro křen a mátu je dobré vytvořit samostatné ostrůvky, nebo je dát do rohu zahrádky a okolo nich sekat. Pak nemají šanci se rozrůst. Není to jako s baobaby v Malém princovi, které, když se o ně nestaráte, snadno zarostou celou planetu 🙂
Jahody budou sladší, pokud k nim do záhonku přidáme kameny. Mohou z nich pak odebírat teplo. Perfektní jsou ty placaté, na těch se dá i stát a sbírat. Jahodníky jsou i dobrým podrostem – na jeden záhon jsem přinesla pár lesních jahod, které pod květinami a zeleninou vytvořili "jahodový koberec".
Rajčatům se na naší zahrádce moc nedařilo. Před barákem v květináčích jim to slušelo o dost víc.
Ještě pár zástupců víceleté zeleniny:
Reveň rebarbora – řapíky listů se sloupnou a syrové, vařené nebo pečené se používají do sladkých jídel. Stačí ji krátce povařit a zahustit třeba pudinkem. Používám ji i do omáček místo octu. Ještě uzavřená poupata se mohou dusit jako brokolice. Na konci června sklizeň ukončíme, aby rostlina mohla zásobit kořeny živinami.
Chřest – pěstovali ho naše babičky stejně jako cibuli ošlejch. Tence se sloupne a podusí nebo uvaří.
Merlík všedobr je víceletý planý špenát – používáme mladé listy na salát pro ty, kteří mají rádi hořkou chuť. Starší listy uvařit jako špenát, mají příjemně výraznou chuť. Mladá květenství dusit jako chřest.
Topinambury (víceleté brambory) – lze je jíst syrové nebo vařené, chutnají trochu jako kedlubna…
Přijeďte se podívat, rádi Vám vše ukážeme, vyměníme si semínka, sazeničky, zkušenosti a informace. Podpořte náš projekt svou návštěvou.
Pozitivní vibrace nejen v Přírodě a na zahrádce 🙂
Příště o jedlých rostlinách z Přírody.