Zpátky ke kořenům – Jak jsme zakládali bezorbovou zahrádku
We have replaced the engraving, which disrupts the soil structure, with a more natural way, which is mulching. The soil is then protected from erosion, retains moisture and dying roots attract earthworms and other helpers. The longer we mulch, the looser and more fertile the soil. It is a slightly slower but natural process.
Když jsme se nastěhovali na samotu u lesa, nikde nebyly žádné ploty a pozemek byl úplně zarostlý. Okolí domu připomínalo spíš starý neudržovaný sad. Rostly tu stromy všeho druhu – ořešáky, višně, jabloně, švestky, osiky, břízy… Po předešlých obyvatelích se kromě vzrostlých stromů zachovala ještě pažitka, narcisky, rybízy a angrešty.  Ve spodní části zahrádky (ze severu) jsme udělali vyvýšený záhon jako ochrannou bariéru spodního patra a nechali jabloně, švestky a hrušně, aby ji chránili před větrem a částečně vytvořili jedlý les – různá patra – zelenina / keře / stromy. Ostatní stromy jsme pokáceli, aby budoucí zahrádka dostala světlo, vznikla tak sluneční past (prostor osazený ze severu a otevřený na jih) a vytvořili se co nejlepší podmínky pro pěstování. Plot okolo zahrádky je z latěk, aby psi, zajíci ani srnky už neměli šanci se tam dostat.
Ten první rok to byl spíš pokus – omyl, jestli něco vyroste. O rostlinách a půdě jsme věděli málo. Díky ořešákům, byla půda kyselá a moc toho na ní nevyrostlo. Pořídili jsme pár knížek o permakultuře a organickém pěstování rostlin. Pak už se jen s přibývajícími zkušenostmi učili.
Začali jsme mulčovat kartony a slámou a stavět záhonky z kulatin bříz, kterých máme na pozemku hodně. Teď jako mulč používáme čerstvou trávu (ve slabší vrstvě) a částečně zetlelou, kterou sečeme v létě, necháme zaschnout, shrabeme, ale na záhon dáváme až na podzim, kdy semínka trávy ztrácí schopnost klíčit. Pro nás je to přírodnější volba a je to materiál z vlastních zdrojů 🙂 Vrstvu zetlelé trávy děláme vysokou asi 30 cm. Když jsme dali málo, plevel prorostl, když hodně, přilákalo to slimáky. Udělali jsme proto hromady kamení, které vytváří úkryty pro různé živočichy – ještěrky, slepýše – ti se živí slimáčími vejci.
Jestli je půda připravená poznáme podle toho, že jakýkoli plevel snadno vytrhneme. Někdy je dobře připravená jen část záhonu, tu použijeme na zeleninu a na zbytek dáme brambory, nebo opět zamulčujeme. Vedle některých rostlin pokládáme menší kusy dřeva (sukaté) a kameny – drží vlhkost, podporují půdní život, menší rostliny ochrání před silným sluncem nebo větrem.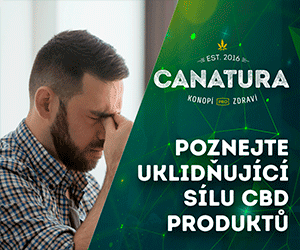 Záhony máme větší (cca 2 klasické) a používáme prkna na chození po nich. I cestičky máme široké, aby bylo dostatek prostoru pro kolečko.
Když zakládáme nový záhon, začínáme s bramborami. Půda se mulčuje a ještě k tomu sklízíme. Zjistila jsem, že všechny hlízy brambor naklíčí, dokonce i ty nejmenší! Není žádná minimální velikost 🙂 Záhon zamulčujeme na podzim, na jaře ho odkryjeme, vysázíme brambory, přidáme k nim kompost a z mulče vytvoříme hrůbky – drží si tak lépe vlhkost. Pak jen přidáváme trávu podle potřeby. Je lepší dát méně a přihazovat, než brambory přidusit a pak zase ubírat. Silná vrstva udusí všechen plevel.
Další rok je záhon připraven na osetí nebo osázení.
Příští díl bude o rostlinách, které pěstujeme na naší zahrádce.